Skills Enhancement Workshop Therapeutic Tips & Techniques Thurs 27th March
PD Event for Counsellors and/or Hypnotherapists.
Signed off by Cas Willow a Registered Clinical Supervisor. Attendees receive PD points – Certificate of Attendance.
Hands On – Step by Step – See the Technique, have it explained and receive the Templates and the tools. A box of goodies are always included.
Small Group – Hands-On Workshop
ALL NEW CONTENT!
Really.. If you missed the last events, you missed out on some gems.
Just check out what some of the others had to say.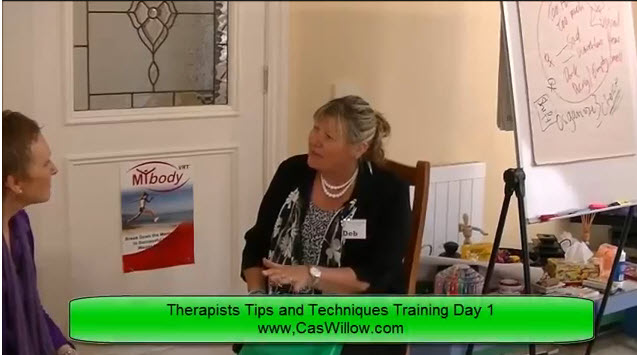 Another Unique Opportunity?
Cas Willow has been revealling some of her proven closely guarded therapeutic secrets.. and Guess What, She is doing it again. With ALL new information. 
Yes!
Don't miss anymore
Your knowledge, career and professional development will simply expand as you spend a day with Cas sharing many more of her tips and techniques. Cas has spent over 25 years gathering and refining her techniques and this year has chosen to share them in a few small workshops. 
The techniques you discover will give you the edge.
Some of what you will discover includes:
Many tips for helping your clients control their minds.

Releasing techniques

Working with the breath

Drawing therapy techniques

Plus so much more…

including singing, tapping, eye movement and the list goes on.
So here is the opportunity to spend a Day of Training with Cas Willow of CaS Therapy in a very small group learning many of her unique, unusual and amazing techniques.
Group Numbers are small, only about 10 or so people in the room, so you will receive the attention, to make sure you understand these techniques. The exact content is being delivered ONLY once, if you have missed out before, you probably want to check out what others are talking about this time. Held at CaS Therapy in Newport. 
Places are STRICTLY LIMITED.
NB. Event counts towards PD or CPE points.
Attendees Please Note: The day will be recorded by video, by booking, paying and attending you need to agree to this arrangement, naturally the video will mainly focus on Cas and her content, however your voice or image may also appear and be used for training, education and promotional purposes as required by CaS Therapy.